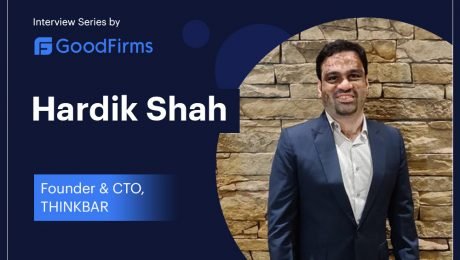 Thinkbar's Founder & CTO, Hardik Shah Is Working Hard to Foster Deep, Trusting Relationships by Offering Robust Business Solutions: GoodFirms
Incorporated in 2014 and based in Mumbai, India, Thinkbar is simplifying technology and crafting solutions. It comprises a team of passion-driven domain experts rendering spectrum-wide IT, design, and content services. It's a hub of technical and textual Launch pads for all your ideas. A philosophy drives Thinkbar to make unique, reliable, easy access, and special applications.
Thinkbar is a thriving tech agency with a strong industrial experience of more than 10+ years and overall group participation of about 150+ years. We have a functional team of experts who are trained in designing and developing the best tech solutions. We create aesthetically innovative and high-quality websites for personal, corporate, and e-commerce.
The professionals have designed and developed innovative solutions for clients from different industries like Finance, Pharma, Solar, Infra, FMCG, E-commerce, fashion, Media & a few others. The design & development of the custom website focuses on achieving your unique objectives to maximize results. The web design is built considering the most modernized SEO-friendly techniques and high-level user experience, which gives customers' business maximum results.
Thinkbar's mission is to develop your ideas and provide elite services to improve excellence and customer loyalty. Our dedicated teams concentrate particularly on customers' requirements for a good and long-term partnership. Our team works to produce sustainable growth for different methods to satisfy the expectations of customers.
Since its inception, Thinkbar's vision has been to deliver high-quality products web solutions. The organization aims to be a worldwide leader in providing the latest and particular IT solutions for optimizing your firm and productivity.
The GoodFirms team interviewed Hardik Shah, the founder & CTO of Thinkbar, who shares that its goal is to actively update the most advanced market trends and technology in the IT industry. We work with creativity and then have faith to acquire a good relationship with our clients for a long time.
Starting with the interview, Hardik asserts that we attract and retain customers through classy interfaces and catchy content. Further, the CTO divulges that being a technology enthusiast, I had freelanced for a few years and always wanted to offer better technology solutions than what was being provided to clients by companies I worked for. This has been the starting point of Thinkbar's journey.
Thinkbar was born in September 2014 as an impromptu decision (due to an unanticipated client on boarding and set terms of working). Interestingly, September 2014 also marks the birth of my little angel.
Hardik quotes that "Keeping strong relationships with our key partners has been an essential element in our success." Elaborating on services rendered by Thinkbar, Hardik asserts that we have delivered high-quality web solutions. The team helps customers improve conversions or a complex web application with their efforts. The team can produce solutions that function seamlessly on and across any device or software platform, using an agile development methodology to deliver HTML5 web solutions.
The professionals give a proven, highly adaptable engagement model that begins with a thorough evaluation of customers' business and IT demands to guarantee that finally, the right HTML5 development solution will be given to them for acquiring both quickly and cost-effectively solutions meeting their goals and deadlines.
When asked about the business model, Hardik mentions that we at Thinkbar have a skilled team of in-house designers, developers, mobile app developers, project managers, SEO experts, Digital Marketers. As an augmentation to our in-house team, we also have a pool of skilled and varied freelancers / third-party vendors on boarded based on the task.
Moreover, professional web developers have also specialized in designing, developing, training, and administering customized WordPress services for numerous clients worldwide.
The developers have comprehensive experience in developing websites of high performance. The designers ensure that the websites are fully responsive to all devices and offer an improved web presence, enhancing user commitment. Thus, backed by highly qualified designers and developers, ensuring your website is robust and customers satisfied endows Thinkbar to burgeon as one of the best website development service providers in Mumbai at GoodFirms.
The review obtained at GoodFirms proves the quality of services provided by the developers at Thinkbar.

The professional developers strive to make the easiest & simplest platforms to launch your online stores with comprehensive ecommerce features. The team develops pixel-perfect Shopify stores from scratch, ranging from small business stores to any custom alliance. Whether custom Shopify development or theme development, the expert team provides a hassle-free and simplified freight experience for your shoppers.
The team is also well-experienced in developing modules and plugins required for global users to create user-friendly eCommerce applications. In addition to this, the developers utilize the complete caliber of our open-source platform and employ our experience to equip our consumers with intuitive, operative, and engaging websites.
Thus, creating websites that are ideally tailored to your business needs in the realm of eCommerce would soon endow Thinkbar to burgeon amongst the best ecommerce developers in India at GoodFirms.
In conclusion, Hardik mentions that we at Thinkbar feel that technology is not a choice but a necessity that should be a part of every company's projection and growth journey. We vault ourselves as your Technology Arm (or department) for your business. To add to that, Hardik also mentions that we are also a technology agnostic company. Hence, our services to our clients are not bound by any selective technology. Instead, we recommend to our clients what technology actually fits their needs and accordingly plan their development journey.
Talking about the company's future in the upcoming years, Hardik says that my vision is to make design & technology a bare minimum necessity for every IT / IT-supported business. Keeping in line with the idea, I would look forward to increasing our in-house capabilities for each significant technology prevailing in the market, thus widening the scope of our offerings.
In addition to the above, I would like to achieve the above while maintaining a work-life balance for all our employees, our greatest strength. By assuring its staff has the very best technology and tools at their disposal, Thinkbar offers the best services to its customers. Hardik says that the firm's strategic partnerships are just as decisive, many of whom have increased right along with the company. "Together, we've progressed from strength to strength, and the quality of their services has evolved," adds Hardik by ending the interview.
Thus, having read the erudition shared by Hardik, one can also go through the complete interview given by him to GoodFirms.
About GoodFirms
Washington, D.C.-based GoodFirms is a maverick B2B research and reviews firm that aligns its efforts in finding web development and ecommerce development service agencies delivering unparalleled services to its clients. GoodFirms' extensive research process ranks the companies, boosts their online reputation and helps service seekers pick the right technology partner that meets their business needs.
About the Author
Working as a Content Writer at GoodFirms, Anna Stark bridges the gap between service seekers and service providers. Anna's dominant role lingers to form every company's achievement and critical attributes into words. She strongly believes in the charm of words and equips new approaches that work, always with concepts, something.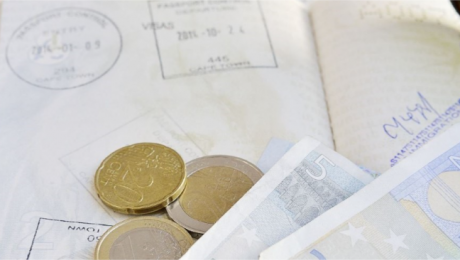 Several companies around the world have become prone to digital marketing strategies. But have you investigated the reason for the rise in digital marketing operations?
This is because mobile phones have become a basic necessity for people all over the world. People prefer to work online with a user-friendly interface. As a result, every business, large or small, requires digital services at every stage. Making an impression on people's minds does not happen overnight; it takes millennia. Similarly, the travel industry is no different, and it has perfectly adapted to the realms of digital marketing to create brand awareness and reach a wider society as more leads means more business, and more business means more profit.
Digital marketing for travel agencies has taken a toll, giving people the comfort to operate everything by sitting in their homes. The approach to travel has seen a new era with the rise of food and travel blogging and vlogging. The recent milestones achieved by 360-degree photography augmented reality, and virtual reality has proved to be a boon to travel agencies.
Thinkbar is one such digital marketing agency that operates in a 360-degree wide area of operation, which will boost the growth of a travel agency. Thinkbar can help a travel agency to travel through the internet and crack travel deals for potential travellers. In this article, we will see how digital marketing for travel agencies has been a prowess in promising more business to the travel industry.
Understanding The Travel Industry as a Whole
Travel is an integral part of the entertainment that people indulge in after a weary daily routine. The competition is huge as every company in the travel industry is struggling to entice people to visit their websites to attract buyer personas. In an industry where everyone is plunging with such a competitive edge, smaller travel agencies might face several issues, including the following:
Market leaders' holding maximum market share can be a threat to the smaller travel agencies. For start-ups in the travel industry, it is impossible to stay in business without targeting a particular niche.
Lack of trust can lead to a downfall in the business of travel agencies. A lot of individuals are sceptical when organising their trips. Maybe the old, back-tested travel agent or word of mouth is safer, or maybe the larger players can be trusted if a person isn't totally satisfied.
Invisibility is a result of promotion or digital marketing practices due to which the travellers are unaware of the existence of the travel agency. Here, the role of digital marketing is vital.
Here's How Digital Marketing for Travel Agency Can Be a Boon:
Build A Good And Attractive Website
We are all aware of how important it is to show potential customers the most beautiful images of the destinations or hotels in your portfolio. Gone are the days when travellers would book their tour packages traditionally. Eye-catching and appealing websites are the main tools for communication between a traveller and a travel agency. An attractive website design will pull the user toward the website. Retention of customers on your website will be an outcome of four good quality designs, a good website layout, and top-notch content. This is important as travellers can hop onto other websites very easily as there are hundreds of travel agencies in line.
Your website must contain the following to attract potential travellers:
Optimised images, infographics, videos, 360-degree images, and eye-catching highlights from past travellers. High-quality standards should be maintained.
To increase the navigation experience of travellers, maps should be posted on the website.
Listings of travel tour packages and accommodations.
Back-tested data is enclosed in blogs and articles that describe the experience of travel in the area being searched for and feedback on accommodations.
Concentrate on Local SEO.
Approximately 30% of travellers use Google and other search engines to find the best deals. Local SEO is a method of optimising your website so that it appears in local searches when customers look for your location. It aids in obtaining high-quality links from reputable, trustworthy websites.
Putting money in this channel is, therefore, a viable strategy. You are doing more than just making your service visible to search robots when you write strong, competitive, and persuasive copy. The added value here is that you are attracting customers by providing them with an educational and engaging read.
Ensure that your company name is consistent across all channels, such as websites, business directories, and so on. To improve user experiences, create dedicated landing pages for your tour packages.
Handle Your Social Media Marketing Game
If you are a dedicated marketer, you must follow the jargon "Go Where Your Customers Are Going." Mobile phones are the primary source of increased web traffic. More than half of travellers from the United States, Australia, Canada, and the United Kingdom looking for social content with deals and promotions to influence their decisions. According to reports, one out of every five travellers use social media to plan their favourite destination trip.
Create pages on all social media platforms and get bookings from the places your potential customers spend their time. Social media can help you spread the word about yourself and your exciting travel deals, and it has a global reach. Mini social media paid campaigns can be run to address the questions of visitors, which will enhance their experience on your website. This is one of the most important digital marketing strategies for travel agencies.
Content Marketing Is the Key to Generating Customer Interest.
The content you present in front of the public must be engaging, telling people realistic and genuine stories about the place they want to travel to. Sharing your customers' travel stories is one way to please the visitors who stick to your website. Whether it's photos, videos, or text, user-generated content (UGC) is a useful tool for any brand and can be used regardless of the size of your company. Create engaging content that entices people who are afraid of travelling to go on vacation.
The thread that connects your digital marketing strategies and tactics is content. Having exclusive blogs or articles about your travel packages helps to improve the user experience.
For example, TripMyDream, a small Ukrainian online travel agency, started a travel blog that grew into the country's largest travel media outlet. It included articles about their best deals, the most popular destinations, local attractions, and the most recent travel industry news.
Potential Pay-Per-Click Ad Campaigns
When you want to convert the potential traffic to end goals, then PPC campaigns can prove to be the best investment. Quality leads and bookings for your travel tour packages can be amplified through PPC campaigns. The advantage is that you only pay when someone clicks on your ad. It is one of the most effective methods for calculating the potential return on investment. It provides excellent insights on impressions, clicks, and conversions to help you improve your SEO efforts.
With Google Analytics, you can track the traffic of your PPC campaigns and position your ads using various algorithms. PPC is the growing digital marketing trend right now as it displays what you search for and is highly measurable, so you can see what results from you are getting and how much you paid.
Final Recommendations
Formulate a strategic plan for your travel agency that will assist the customers in planning their trip. The foremost goal is to deliver potential results to the visitors. When you are in the travel industry, you have to change your marketing norms, strategic plans, and tour packages according to the changes in a lot of factors, mainly weather conditions and seasons.
Here are some final recommendations that will help to maintain consistency in your strategic plans for your travel agency:
Create dedicated landing pages for your travel deals and packages. Focus on the keywords that travellers are bound to search for when searching for your tour packages.
Retargeting allows you to remind visitors about the results of their searches. Often the visitors search for some flights or tour packages but don't finalise the bookings. This is your time to remind them about their search.
Have perfect knowledge of the set of customers you have planned to target. It will prove to be beneficial for you if you understand your target segment inside-out.
Thinkbar, as a digital marketing agency is all set to assist you in building a strategic plan for a travel agency that you want to bring to the world's notice. We have experts in digital marketing that will guide you throughout the journey of increasing leads and making your travel agency visible to the world and also survive in the competitive environment.